Wastewater Treatment Plant Lining
Restore and protect your wastewater treatment plant with durable spray-on lining system. 
wastewater structure lining that lasts 100 years
Hiperline protects wastewater treatment plant structures that are damaged by the effects of hydrogen sulfide and protects newly-constructed plants from inflow, infiltration, and corrosion. Our corrosion-resistant liner restores your wastewater treatment plant's walls to their original surface levels and eliminates water infiltration and exfiltration. With a 100 year design-life and a 10-year warranty, this lining will last a lifetime.
The solution for crumbling concrete, brick, and mortar
Sewage is extremely corrosive and can damage wastewater treatment plant structures over time. The hydrogen sulfide gas slowly destroys the concrete walls which eventually leads to cracks and catastrophic failure. Hiperline restores treatment plant tanks to full function and prevents costly structure failures. 
We exclusively use SpectraShield for all wastewater lining applications. SpectraShield is a spray-on polymeric lining system designed specifically for wastewater structures. This proprietary formula prevents corrosion, stops infiltration, and restores structural integrity.
SpectraShield has earned the confidence of major municipal utility owners and multinational engineering firms for over 25 years.
Before
After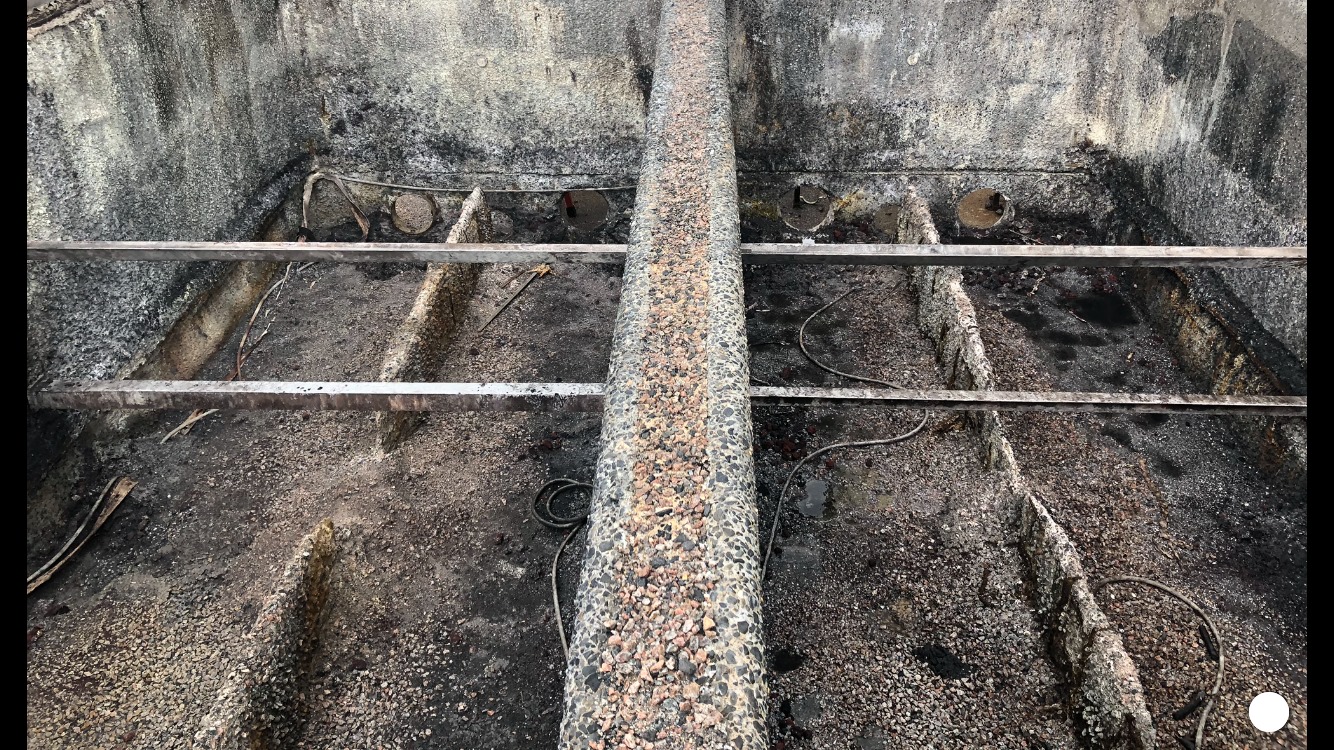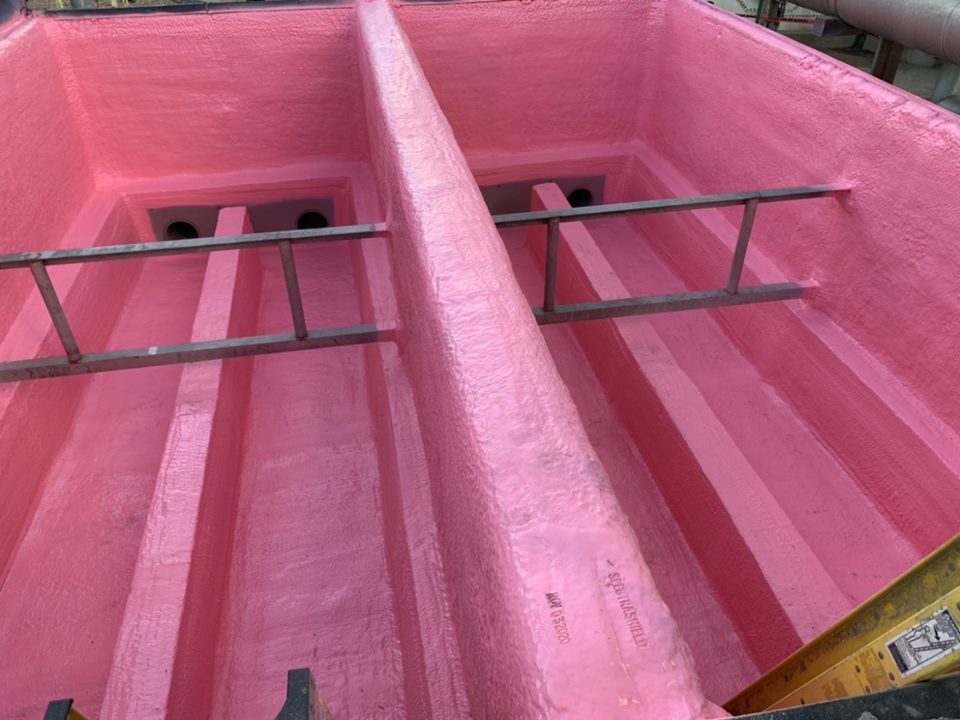 Before
After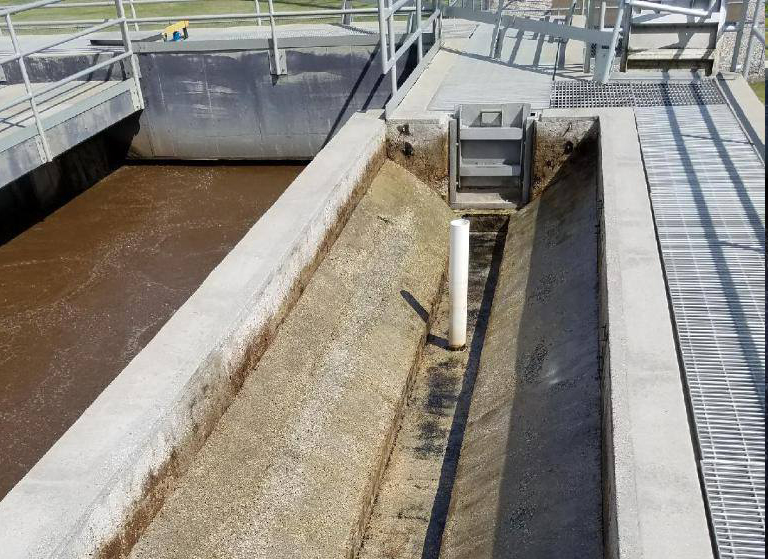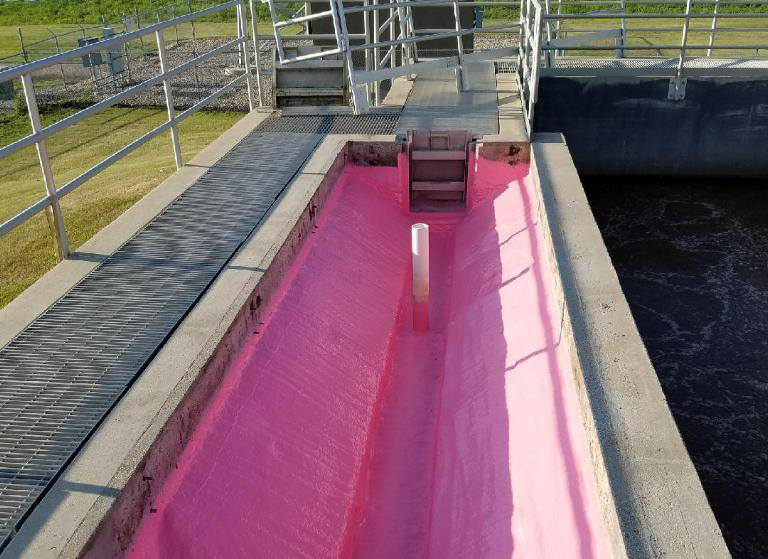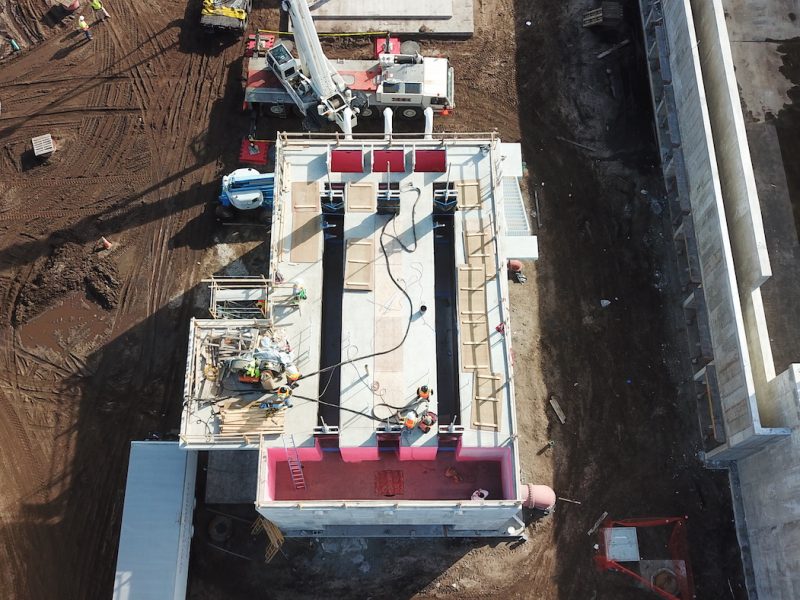 contact Hiperline for a free quote today
Resurface your wastewater treatment plant with a high-performance lining that lasts. Contact us today to get started. 
"Work completed on our converter station control bldg. was completed on time, with great results, good preparation and clean up. Appreciated the excellent communication throughout the entire project."
– Carl Anderson